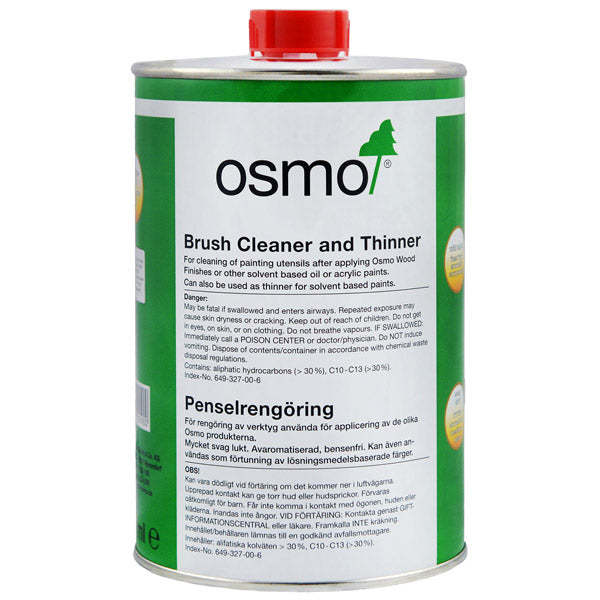 Brush Cleaner & Thinner
Original price
$39.90
-
Original price
$39.90
Osmo Brush Cleaner and Thinner cleans brushes and other painting utensils quickly and easily. It is highly effective at cleaning natural bristle brushes and microfibre rollers. Other spirits tend to damage the bristles during extended soaking, whereas Osmo Brush Cleaner has been developed to take extra care of them while cleaning at the same time.
The product is classified as an aliphatic hydrocarbon, being disaromatised white spirit. This means reduced toxicity and virtually no smell. It is also a Benzene-free product.

It can also be used to thin solvent based paints.