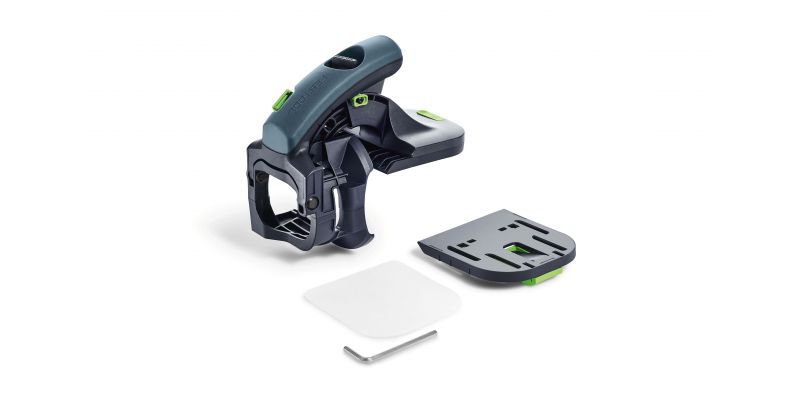 Edge Sanding Postion Guide for ETS/ETSC 125 - AH-ES-ETS/ETSC
Original price
$241.49
-
Original price
$241.49
Availability:
Special Order Item. Allow 5-14 business days before collection or postage.
Every edge is different. Sometimes it is sawn or routed, sometimes it is coarse or painted. And you want to make all of them perfect. With the innovative solution by Festool, the edge sander, you can do this quickly and easily – from the first application. For ETS 125 REQ, ETSC 125, ES-ETS 125 and ES-ETSC 125

Main applications
Furniture manufacture
Edge finishing work
Workpiece protection
It is easy and quick to replace the slideway lining on the crossheaded guide to match the surface. Velour linings for delicate surfaces, plastic lining for all other surfaces.
Abrasive changing position
Sliding crossheaded guide makes it easy to change the abrasive.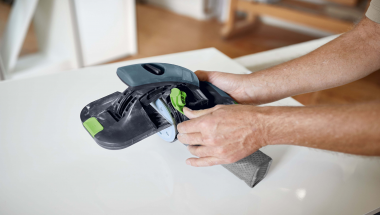 Adjustable sanding mode
In Hard mode (setting for pre-sanding), the edge is sanded according to the set angle. In Soft mode (setting for intermediate sanding), the edge sander adapts precisely to the surface to be sanded – this means that neither paint nor filler is sanded throu
Angle adjustment
The angle adjustment, which does not require tools, can also be used to copy and lock free angles. The integrated angle display guarantees precision when setting angles manually.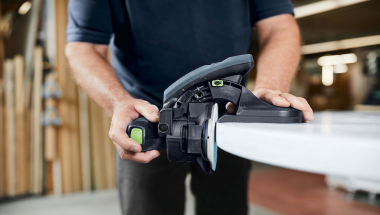 Wide range of applications
With the edge sander, you can effortlessly sand small and large workpieces, narrow and wide edges (5–60 mm), sloped surfaces (43–92°) and external curves on the outline (e.g. on a round dining table). You can work up to the inside corners.
Dust-free work
Dust-free sanding is always possible thanks to the tool's integral dust extraction or when it is used in conjunction with an extractor.
Includes
Edge Sanding Postion Guide
Plastic Guide Plate for Edge Sanding Postion Guide
Suede Lining Guide Plate for Edge Sanding Postion Guide
Tech Specs