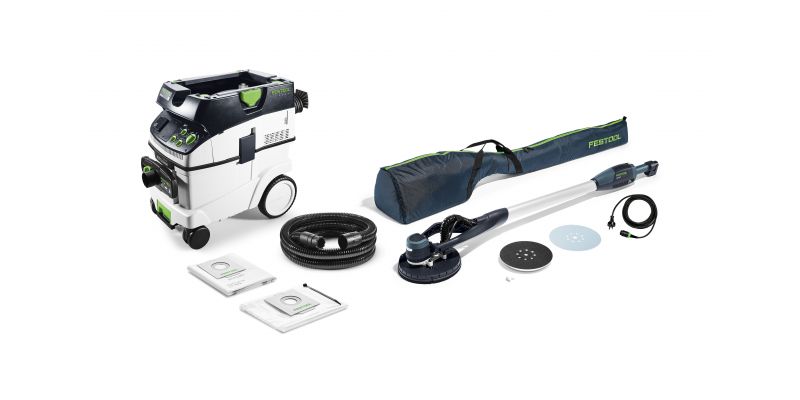 LHS 225 PLANEX Easy 225mm Drywall Sander with M Class Dust Extractor Set - LHS E 225 CTM 36-Set
Original price
$2,649.00
-
Original price
$2,649.00
Availability:
Special Order Item. Allow 5-14 business days before collection or postage.
Due to size restrictions this item cannot be sent to PO Boxes/Parcel Lockers
Sanding during drywalling generates large volumes of sanding dust. It is therefore essential that you use a dust extractor suitable for this work. With the AutoClean special dust extractor, Festool offers the perfect dust extractor – featuring automatic main filter cleaning and a kink-free suction hose – for the new PLANEX easy long-reach sander. Because keeping the workplace clean is important, both to protect your health and to enable smooth working processes with precise results.
Main applications
Sanding walls and ceilings
Sanding plasterboard and dry wall filler
For removal of carpet residue, coats of paint, coverings, adhesives, loose plaster and other coatings
We take care of your success
Festool boasts a long tradition of superior service as well as superior tools. Our 36-month cost protection guarantee means that your repairs and wear parts are free of charge.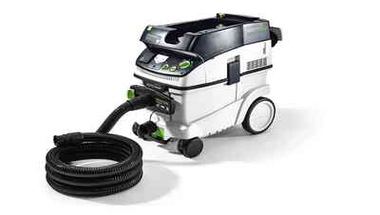 Powerful duo. For quick, clean, healthy sanding
The AutoClean special extractor is precisely designed to work with the PLANEX easy: The extractor features automatic filter cleaning, a robust, kink-free hose and a closing slide for more intensive main filter cleaning.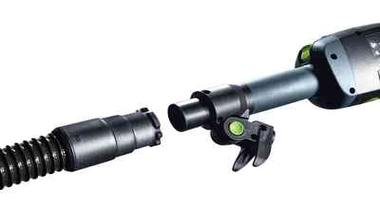 Everything is easier and lighter with a system
Saving time also saves money. Tools and extractor systems are therefore optimally designed to work together. The mechanical locking between the suction hose and the machine provides completely reliable connection and extraction.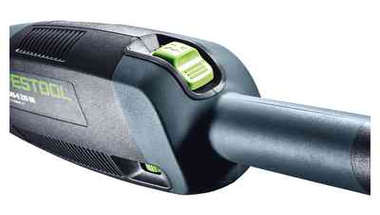 Unpack and get started straight away
With just one switch, the new PLANEX easy can be put into operation immediately so that you can achieve results faster.

Antistatic Function
Dust extractors and tools with antistatic function to prevent static buildup when working.

CLEANTEC Connection System
Integrated bayonet fitting as the connecting element between the extractor and the tool.

MMC Electronics
Multi Material Control power electronics with adjustable constant speed and temperature monitoring for work with all types of materials.

MPE Sanding Pad
Extremely durable sanding pads and sanding discs for long service life.

Plug-it
Removable, replaceable power cable with safety lock for fast switchover.

Plus Systainer
Plus versions of power tools come in systainer storage containers.

StickFix
Quick, economical fastening system for abrasives - no adhesives, no clamping.
Includes
LHS E 225 PLANEX Easy Long Reach Sander
CTM 36 PLANEX Autoclean Dust Extractor
Tech Specs