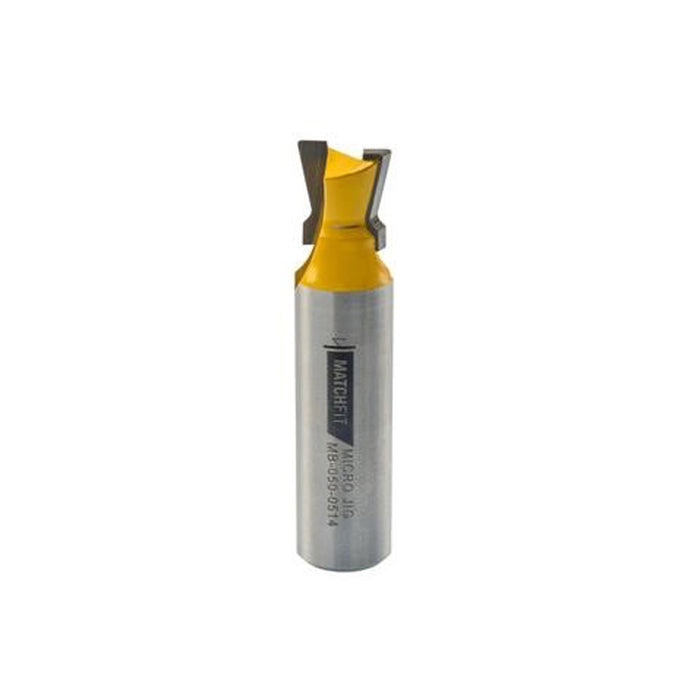 MicroJig Match Fit Dovetail Clamp Router Bit 1/2in Shank
Original price
$49.90
-
Original price
$49.90
The Matchfit Dovetail Router Bit is specifically designed for the match fit Dovetail clamps and dovetail hardware.
Rout clean dovetail grooves
Perfect fit for the MatchFit Dovetail Clamp system
14°, ½" profile with unique rounded corners for smoother grooves
Router collet safety line shows how deep into the collet the bit should be
The MatchFit Dovetail Router Bit is designed especially for the MatchFit Dovetail Clamps and dovetail hardware. Although it mills the same 14 degree, 1/2 inch profile as a standard dovetail bit, its unique design automatically rounds over the sharp top shoulders creating incredibly clean dovetail grooves and virtually eliminating the need for sanding after the groove is cut. Experience the difference supreme engineering and attention to detail make.
For even cleaner grooves try using this along side the MatchFit Dovetail Relief Router Bit (sold separately).