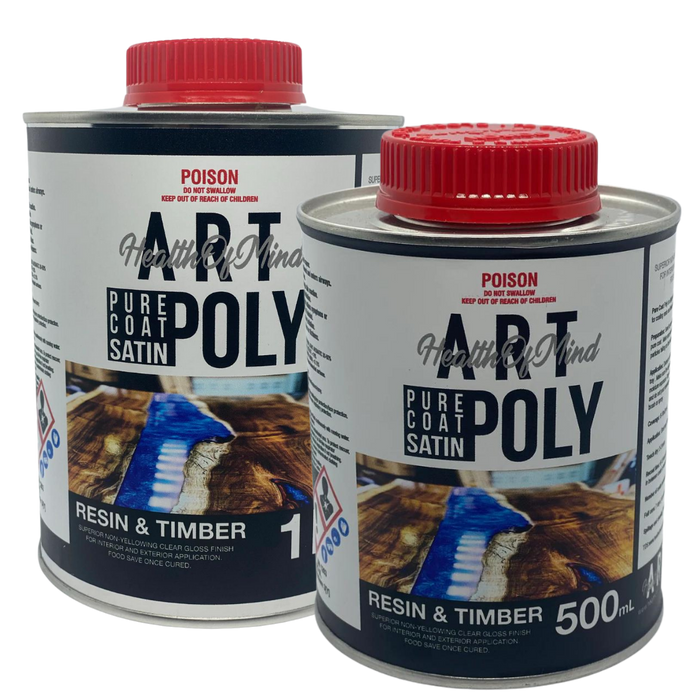 Pure Coat Polyurethane (Food Safe)
Sold out
Original price
$49.90
-
Original price
$69.90
Pure Coat Poly is moisture curing non yellowing clear polyurethane for timber and resin that is FOOD SAFE upon curing. It's a very durable product that can be used for interior and exterior applications, it has terrific chemical and temp resistance making it the ideal finish for your woodwork. Completely non yellowing containing UV absorbers making it ideal for coating resin and giving it the little bit of protection . 
Application and cure times can be found on the can along with the safety requirements 
NOTE: This is a moisture curing product. Pour contents needed from tin, wipe thread clean to ensure good seal & screw lid back on immediately. This product can cure in the tin from contact with moisture.