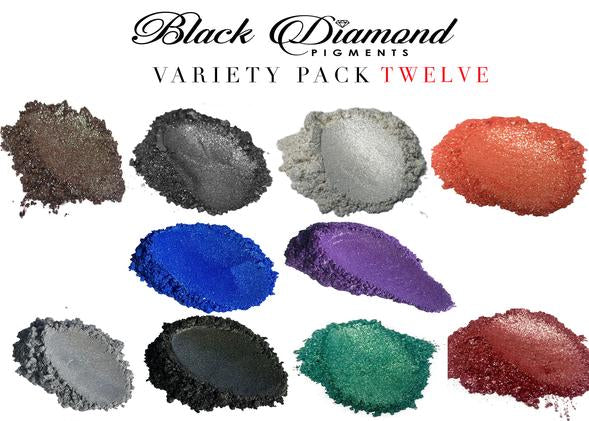 Variety Pack #12 (10 Colours)
Original price
$39.90
-
Original price
$39.90
10 Colour Variety Pack includes - Black Diamond, Diamond Aluminium, Diamond Battleship Grey, Diamond Deep Blue Sea, Diamond Emerald Green, Diamond Kiwi, Diamond Purple Haze, Diamond Silver Pearl, Sparkling Merlot, Vivid Diamond Orange

Highest grade mica powder pigment available (10-60 Microns), Titanium Dioxide (1.5oz by weight)


FDA approved for cosmetic use. BEST IF ADDED TO A CLEAR BASE.


Each color is 5 grams by weight and sealed in individual resealable packs of Pure Dry Mica Powder Pigment by WEIGHT (NOT by volume like some other retailers)


100% Vegan, Cruelty Free pigment that is NOT sourced with child labor or any inhuman labor pigments.


Pigments are Non-Toxic, animal friendly, irritant free, and gentle on skin.


Please Note - Photos displayed are as accurate as possible, however due to variations amongst computer monitors, actual colors may vary slightly from what appears on your screen. Please contact us if you have any questions about a colour before purchasing.